Who is Konopko?
We are a group of enthusiasts who wish to live and work in accordance with nature and the priciples of sustainability. Through the bussiness form of cooperatives we wish to connect: producers to buyers, rural areas to urban areas and through this promoting self-sufficiency as well as Slovenian – locally grown products. Considering all of the above stated, we aspire to diminish unemployment in local areas of interest (hemp producers, processors,...).
The steering comitee of the Cooperative
In June 2014 there was a founding assembly held in Maribor, where the following individuals were elected to different representative positions within the steering comittee which comprises of 7 electorial positions:
David Geršak (Representative for Reseach and Development, President) david.gersak@konopko.si
Alenka Zapušek (Representing Processors), alenka.zapusek@konopko.si
Urša Orehek (Representing Processors), ursa.orehek@konopko.si
Elvisa Hasić (Representing Producers), elvisa.hasic@konopko.si
Boris Lacko (Representing Producers)
David Koren (Representive for Distribution, Sales and Marketing) david.koren@konopko.si
Samo Chromy (Representative for Education and Information), samo@konopko.si
Join us today, let's Co-operate together!
The benefits of joining Konopko co-operative:
information about hemp, all gathered in one location
lower production costs (joint equipment)
legal protection
more rapid progress using a common information database
buying produce from members at a fair price
lower purchase prices for hemp seeds
lower prices for end buyers who are members of the co-op
last but not least: by joining you are supporting local hemp production aimed at self-sufficiency as well as creating new employment opportunities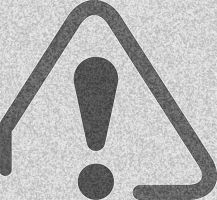 Lokacija zadruge Konopko
Naši prostori se nahajajo v idiličnem okolju grajskega parka, v paviljonu na Frankolovem, delovni čas (zaenkrat) po predhodni najavi.